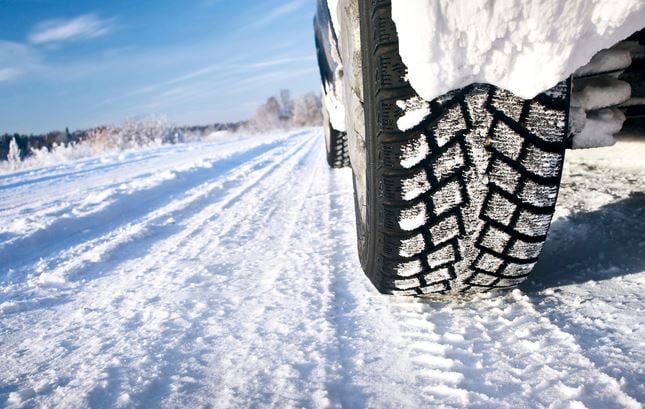 ​
The season for snow is right around the corner, and we at DCH Freehold in Freehold NJ just want our customers to stay safe on the roads! Here are things we can help you with and things you can do on your own.
Let our service center get you prepped for winter
Inclement weather can strike out of nowhere, and our service center is here to help ensure your vehicle is as safe as possible.
Tires & Wipers: if you haven't already, now is the time to schedule an appointment to get your winter tires on. It's also not a bad idea to get a new set of wipers so you can see during flurries or an all-out snowstorm in Englishtown or Matawan.
Battery: a dead battery in the winter can be more than a nuisance; it can be quite dangerous! We can check the health of your battery, and if needed we can order a new one through our parts center.
Brakes: being able to stop in the winter is crucial, especially when the roads are slick. Our techs can check your brakes and brake pads.
Before coming in, don't forget to see if your appointment is eligible for any service specials we're running.
Steps you can take
Set aside a few hours on the weekend to put together an emergency kit for your vehicle. You can order winter-focused ones from organizations like AAA or put your own together. Items to have on hand include: collapsible shovel, kitty litter or traction strips in case you go off the road in Howell or Old Bridge, flashlight and batteries, extra gloves/hat, jumper cables, snacks and water, emergency cash, and an old blanket.
It's also not a bad idea to (mentally) brush up on your winter driving habits. Keep these things in mind:
Remember to double the distance between you and the car ahead of you when it's bad out
Easing off the gas can be safer and less drastic than slamming on the brakes
Make sure you leave yourself enough time in the morning to clean off your entire car (that includes the top and the entire back window. Simply put, don't be that person!)
Winter isn't the easiest time of year to drive, and it's common to be a little on edge when the roads are bad. But with a properly maintained vehicle, emergency kit, and safe driving skills, there's a strong chance you can get through the winter without any issues!