Quality Brake Service and Repair at DCH Freehold Toyota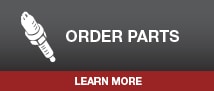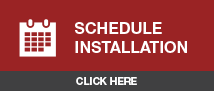 Are you looking for top-notch brake services or repairs in the Howell or Old Bridge area? Here at DCH Freehold Toyota, we offer a variety of services for your Toyota. Whether you are in surrounding regions like Englishtown or Matawan, we can provide your vehicle with the expertise and care that your Toyota needs to stay in optimal condition for years to come.
Since brakes are one of the significant components of your vehicle's overall safety, it is essential that you see us for the recommended regular maintenance. If repairs are needed, you may be able to save yourself from an extensive repair if you catch the problem early. Some of the warning signs to look out for when driving your car include: the grip that the brakes provide when driving, grinding or squeaking, if you have to push down harder to come to a complete stop, or if you feel like it is taking longer than before to stop the vehicle.
From brake pads to brake calipers or rotors, we can provide your Toyota with genuine parts to help ensure the quality and reliability of your vehicle. If you would like to make a brake service or repair appointment, give our Service Center a call at (888) 422-8896 or use our online scheduling tool to make an appointment conveniently.
Contact Us at DCH Freehold Toyota for Brake Services and Repairs
Do you have a question or concern about a brake service or repair? Feel free to contact us today at DCH Freehold Toyota, and check out our other services that we offer as well! We also have Service and Parts Specials that are constantly changing that may be able to benefit you. Check back frequently to see if there is one for you!